What is Blockchain Technology?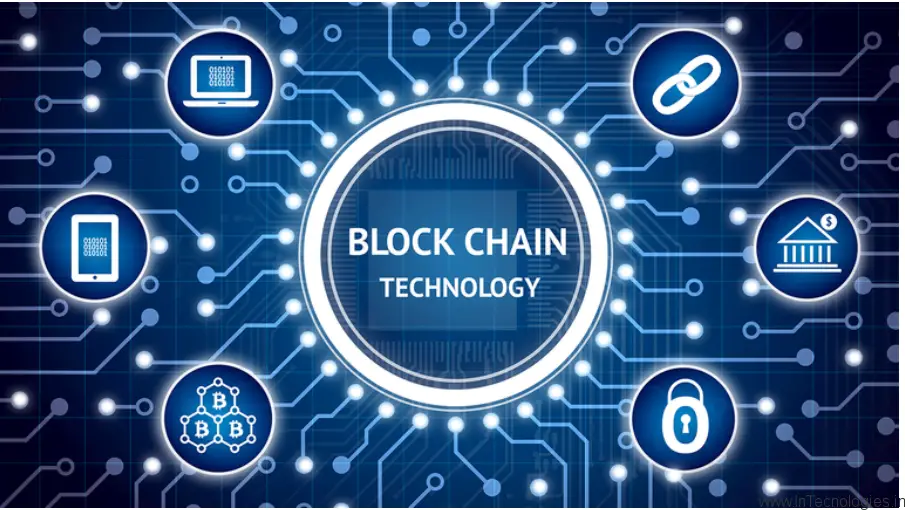 Blockchain Technology
Blockchain technology is an interlinked systematic chain of blocks that contains transaction history and other user data. It works under the principle of a decentralized distributed digital ledger.  This technology enables cryptographically secure and anonymous financial transactions among the user nodes of the network enabling the transactions to be validated and approved by all the users in a transparent environment. It is a revolutionary technology that earned its emerging popularity through the usage of digital cryptocurrencies. Even though Blockchain holds a promising scope of development in the online transaction system, it is prone to several security and vulnerability issues.
Blockchain was popularized in the context of cryptocurrency and Bitcoin and the security it provides. However, it offers security that can be useful in several other ways as well. Blockchain can be defined as data that you can only add to, not take away or alter. It results in many sections of data which form a 'chain', hence the name Blockchain.
Blockchain technology is a peer-to-peer architecture network. It is decentralized and comprised of a series of blocks known; hence it is called a blockchain. After the initial concept derived and implemented by Satoshi Nakamoto in bitcoin, Blockchain has become a topic of interest among researchers. 
It is also referred to as distributed ledger technology, which preserves the calculation of all the nodes in each of them. Since the ledger is shared; reliability is not a concern in the network. Moreover, the blocks include hash code, which is a unique and unchangeable value derived using the complex mathematical hash function. For this reason, immutability is ensured. Among other characteristics, transparency is ensured by the reasons mentioned above. As the transaction does not happen in the traditional way as in with individual real user id and address, there are several scopes to make both the sender and the receiver anonymous. The absence of central authority makes the whole system autonomous to some extent. These reasons have made the concept of blockchain an emerging technology to be implemented in various fields.
Cryptocurrencies, the important Blockchain The element will also find themselves divided into several currencies and would be floated in the market just like fiat currencies. People who are currently unaware of what Blockchain and Cryptocurrencies are and where they can spend them will start doing their everyday transactions with them. The future will see Blockchain development solutions being explored beyond cryptocurrencies.
In 2022-23 and the upcoming years, the latest technological advancements will scale with updates and better implementations of smart contracts. When it comes to securely exchanging data, the updates to blockchain tech may mean that it can be used whenever and wherever there is a case of secure, immutable data exchange. For that, people can opt for blockchain development companies to avail the benefit of this technology.
The Appinventiv experts built a blockchain-powered Learning Management System (LMS) platform called Nova which has completely transformed the education sector. Nova, powered by the ability of blockchain.
When someone mentions "blockchain", the first association that springs to mind is usually "bitcoin." That is not too surprising as the financial and banking sectors were the first to experience blockchain technology in action. The thing is, blockchain is far more than just bitcoin.
While it does power bitcoin, it is primarily the trending does so through a decentralized network of ever-growing computer records called ledgers. Each ledger contains just a fraction of the data so even if someone gains unauthorized access, they will not be able to piece anything meaningful together.
Another sector that is patiently observing the development of blockchain tech is cybersecurity. It is a perfect example of how blockchain can expand far beyond the field of finance. We live in a highly digitalized world where alarming news of data breaches surfaces every day. This is why blockchain can emerge as one of the hottest technology trends when it comes to protecting your privacy.
The fact that existing data cannot be altered or removed makes Blockchain a highly secure technology. Blockchains are consensus-driven, which means no single person or organization can take control of the data. There is no need for a third party to oversee transactions.
If you are intrigued by Blockchain and its applications and want to make your career in this trending technology, then this is the right time to start. To get into Blockchain, you need to have hands-on experience in programming languages, the fundamentals of OOPS flat and relational databases, data structures, web application development, and networking.
Although most people think of blockchain technology as cryptocurrencies such as Bitcoin, blockchain offers security that is useful in many other ways. In simplest terms, blockchain can be described as data you can only add to, not take away from or change. Hence the term "chain" because you are making a chain of data. Not being able to change the previous blocks is what makes it so secure. In addition, blockchains are consensus-driven, so no one entity can take control of the data. With blockchain, you do not need a trusted third party to validate transactions.
Blockchain benefits come in many shapes and forms- the food industry will be able to benefit from more transparency and stronger client-vendor relationships, while the voting process could evolve and diminish the risks of rigging.
In short, blockchain offers a pool of untapped potential and 2022 will undoubtedly be another step toward realizing it.
Several industries are involved and implementing blockchain, and as the use of blockchain technology increases, so too does the demand for skilled professionals. From a bird's eye view and implementing architecture and solutions using blockchain technology.
Various Types OF Blockchain
Blockchain is the foundation of the digital cryptocurrency, Bitcoin.  It has raised its sheer importance in the digital world by holding its critical character traits of decentralization, immutability, anonymity, and suitability for the e-money transaction process.  There are primarily four types of blockchains to be considered.
1. Public Blockchains-
A public blockchain is an open-source, decentralized blockchain with no restriction on users that can participate in the network. No individual entity has control over the network instead anyone can join the network and read/write/audit the blockchain with no order for processing the transactions.    Public blockchains, by their design, are the best for protecting user anonymity. Since this type of blockchain is publicly accessible to all users, the decisions here are made by several consensus algorithms such as Proof of Work (POW), Proof of Stake (POS), and many more.  Moreover, the public blockchain platform maintains an incentive mechanism predefined in the protocol through some gaming theory, that is, the participants in the network are economically rewarded for maintaining the best of behaviors and honesty in the system public Blockchain platforms include Bitcoin, Ethereum, Litecoin, etc.
2. Private Blockchains-
Private blockchain restricts the users who can participate and make a transaction in the network as shown in the above Figure. A group of individuals or organizations that are permitted to enter the network holds control of the blockchain network. Thus, a private blockchain from the very beginning has user identity to some extent for determining their respective tasks in the networks and their controlling access such as reading/writing/auditing specific information in the blockchain. The design of the private blockchain, in contrast to the public blockchain, is more centralized, so the decisions are made by an in-charge who assigns several rights to the participants in the network. However, the centralized architecture of a private blockchain makes it more prone to security breaches. The private blockchain is used by organizations or enterprises that require scalability, data protection privacy, and regulatory rules for state compliance.  So, selective participants who are pre-defined with specific criteria in the network have access to the blocks of information for internally verifying and validating the transactions. Private blockchain platforms include Hyperledger, Hash graph, Corda, and many others.
3. Consortium/Federated Blockchains-
A consortium blockchain is a partially decentralized blockchain, which means it lies between the public and a private blockchain.  Consortium blockchain partially exhibits the properties of both public and private blockchains, but it retains most of the characteristics of a private blockchain. Unlike a private blockchain, the network of a Consortium blockchain is operated by a group of entities.  In contrast to a public blockchain, a Consortium blockchain does not allow anybody to enter the network instead requires the permission of the network admins to grant access to someone. This type of blockchain is often referred to as a "semi-private" blockchain since the authority of the network is given in advance to selectively predefined nodes based on several consensus algorithms. Generally, it is used in business organizations having several businesses partner.   consortium platforms include R3, Corda, etc.
4. Hybrid Blockchains-
A hybrid blockchain is a combination of both the public blockchain and the private blockchain. It combines the advantages and characteristics of each blockchain, respectively, that is, a hybrid blockchain inhibits the privacy benefits of private blockchain and transparency benefits of a public blockchain according to necessity. The patented Interchain ability gave rise to the hybrid nature of the blockchain enabling the hybrid blockchain to have multiple chain networks of blockchains. The hybrid blockchain is not entirely open to everyone; certain restrictions are posted while allowing participants to enter the hybrid blockchain network.
This hybrid characteristic of this platform gives organizations properly controlled access to their data in the network thus making the system more flexible and secure without compromising privacy. Even though the hybrid blockchain is controlled by a group of individuals, the transactions made are kept private and yet can be verified whenever needed. This upholds the immutability of the transactions.